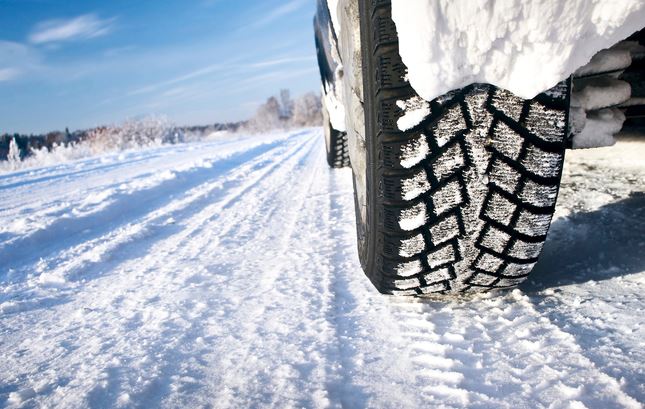 ​
Winter is going to be here before you know it, and the service center team at PJ's Mazda wants you to stay safe on the road. A big way you can do that is by getting winter tires placed onto your Mazda vehicle, and our South Burlington Auto Service Center is ready and waiting to assist.
Now, you might wonder if you truly need winter tires. Maybe you mostly drive Williston road, which tends to be taken care of quickly, or you don't need to travel far. While winter tires don't give you a license to drive recklessly during the snowy months, they are helpful and do more than provide added peace of mind. Let's look at the differences between your all-season tires and winter tires.
Rubber
Rubber is rubber, right? Wrong! The rubber composition that is used on all-season tires is different than the type used for winter tires. Winter tire rubber works with cooler temperatures and stays softer when the Fahrenheit dips, helping you maintain traction in slick and snowy conditions.
Tread
The most notable difference between the two tire types is the tread. Winter tires have deep treads that help provide extra traction. This is great for when you're driving up or down the large main street hill that overlooks Lake Champlain in the downtown area or if you need to stop ASAP by Kennedy Drive. Not only are the treads deeper, but they also have a different pattern than all-season tires. This allows them to better "channel" slush, snow, and salt, preventing build up.
Price
There's no getting around the fact that winter tires are more expensive than all-season tires, but that cost is worth it in our opinion. If you need to get on the road for work or an emergency, you'll have a better chance of getting there safely and confidently with a set of winter tires on. Plus, you enjoys white-knuckling it when they're behind the wheel?
As we said earlier, winter is coming up quickly and our appointment calendar for winter tire changeovers is filling up fast. Don't be that person who is trying to make an appointment at our South Burlington Auto Service Center the day after they hear about the big Nor'Easter coming our way. Go online now and schedule a time so your tires will be on and ready for the first snowfall of the season.