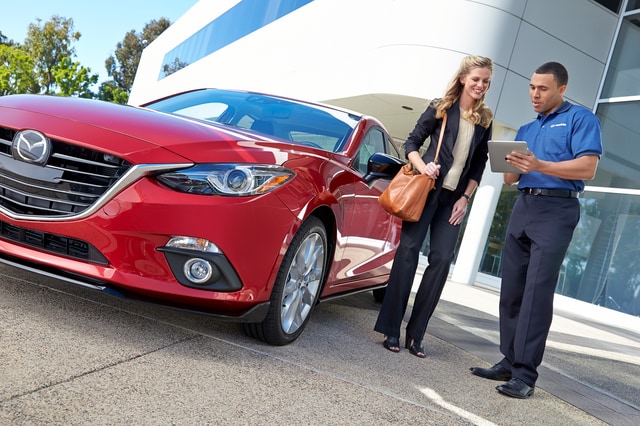 Our Mazda service team goes above and beyond for our visitors to provide timely and reliable auto service so you can get into our service bay and out promptly. However, depending on the nature of your vehicle needs and parts replacements, your vehicle may require an overnight stay or a few days in our service center while our Mazda experts provide what your vehicle needs for healthy performance. For these types of service occasions, we go above and beyond to make your life convenient while we take care of your car.
We Provide Service Loaners For All!
Our dealership makes it simple, and if your car service requires some extra time in our Burlington auto center, we provide you with a service loaner vehicle. Get back to your normal schedule by taking one of our rented vehicles so that you don't skip a beat throughout your busy day.
If your car is out of commission or requires special attention, drive off our lot with one of our service loaner Mazda models and see how you can benefit when choosing our service center at Pj's Mazda. You can call our service center or sign up for service on our service schedule and we will get started on your vehicle needs asap. We hope to see you soon!